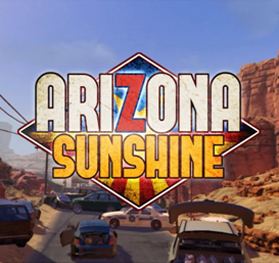 Arizona Sunshine is a zombie survival first-person shooter video gamethat immerses you in a post-apocalyptic southwestern America overrun by zombies. Play with up to 4 other players.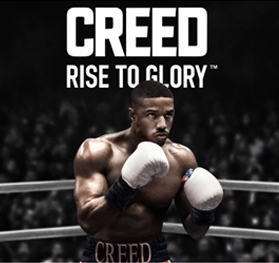 Rise to Glory is a virtual reality boxing video game. You are Adonis Creed, fighting toe-to-toe with the world's top opponents to establish your boxing legacy. This intense cinematic experience features impactful VR melee combat so you can train, fight, and win like Creed.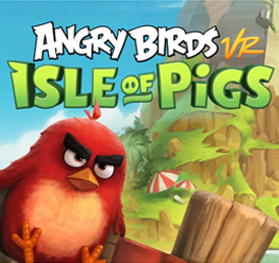 Join Red, Chuck, Bomb & the Blues to save the stolen eggs in Angry Birds VR: Isle of Pigs, an immersive VR adventure! Discover the island where the greedy pigs vacation, slingshot your way to defeat Dr.Frankenswine.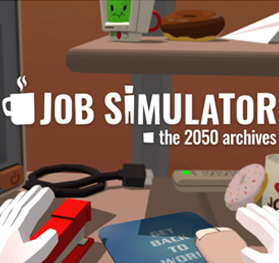 The 2050 Archives is a virtual reality simulation video game. In a world where robots have replaced all human jobs, step into the "Job Simulator" to learn what it was like 'to job'.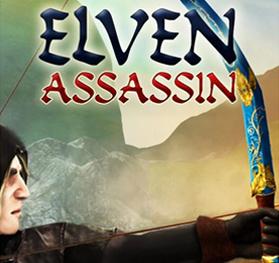 Take a bow and kill hordes of orcs in the epic town defence game. You can play alone to conquer the leader boards or unite with other assassins in online co-op mode. PS. Be careful to avoid massive axes thrown at you by orc warriors.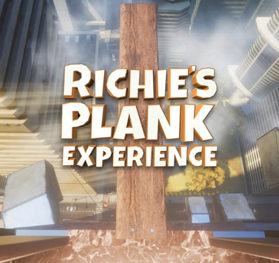 You're on a plank, 80 stories high. Knees shaky, palms sweaty. You have a choice. Do you walk or do you freeze? Richie's Plank is the only VR experience that lets you clone any real-world plank into the virtual world for 2X the immersion.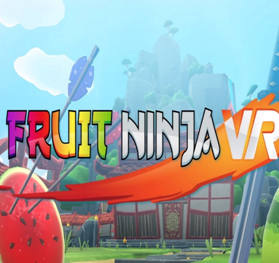 You are the ninja! Play the original fruit-slicing action game enjoyed by billions of players around the world in a whole new way! Fruit Ninja VR takes squishy, satisfying game play and turns it into a virtual reality experience that can be enjoyed by players of all ages and skill levels.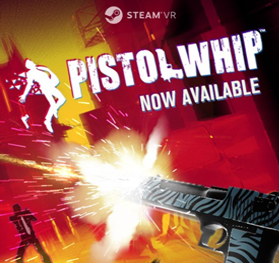 Pistol Whip is an unstoppable VR action-rhythm FPS. Journey through a cinematic bullet hell powered by a breakneck soundtrack to become the ultimate action hero legend.Featuring arcade-style scenes/songs, story-driven cinematic campaigns, the Styles system for endless ways to play, and more!