WHY CHOOSE

VIRTUAL REALITY

?
You may want to enjoy the white knuckle thrill of a race car, fully immersed in a motion seat, this is the full racing experience. You have a choice of all the tracks you can think of and then some, but you also get the full experience of every vehicles you could wish – from Formula 1 to drifting in a dirt rally!
After your fill of driving experience, you have the option of the Walk Station – the ultimate VR experience for newbies to seasoned gamers, this is going to WOW you. Or why not give the massive catalogue of other games we have to offer and enter our VR Arena. From shoot 'em ups, to sci-fi, to horror or dance! Will you be able to beat our resident Light Saber high scores? There's only one way to find out…..
Each of our experiences comes with briefing – we make sure you are able to make the most of the innovating technology that we have to offer!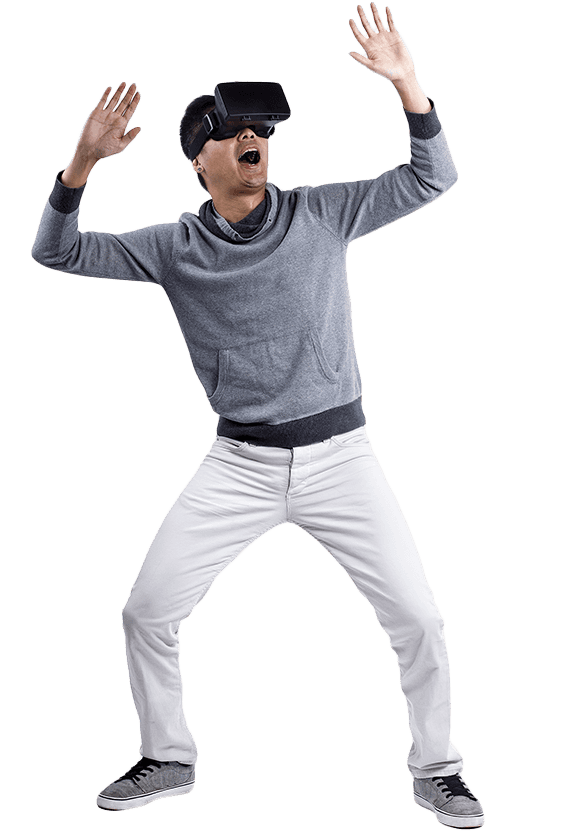 Choose which VR experience you would like

Arrive 10 mins early for your briefing

Get strapped in to the matrix for your experience

Speak to our guys who will ensure you make the most from your experience

Post your scores and experience on your social media remembering to tag us in!